Private Cooking Classes
I offer private cooking classes for individuals or small groups in the Cincinnati, Ohio area. From beginners looking to learn knife skills to advanced home chefs wanting to conquer a specific skill or new cuisine, I can craft a cooking class menu to fit your specific need. Private cooking lessons will teach you a valuable life skill and we'll have fun too!
Classes are available for 1-3 people. I love working with larger groups but pricing will change.
We'll cook in your home kitchen or in my shared kitchen space
I will grocery shop and bring the ingredients with me on the day of class.
Food costs are not included in the class fee. Food costs vary based on the menu, number of people, etc.
Choose from the list of suggested menus below or contact me to create a custom menu.
All classes include a folder of recipes and culinary info for each student.
Click here for a list of frequently asked questions regarding cooking classes.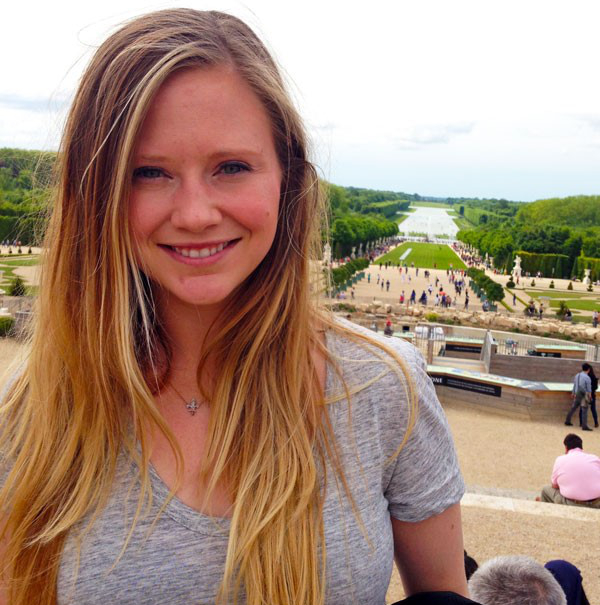 Jordan Hamons is a chef and cooking teacher based in Cincinnati, Ohio. Skilled in both the savory and pastry kitchens, Jordan loves food that is internationally influenced and connects her to other cultures. She is passionate about baking and many of her recipes are inspired by her world travels. Jordan believes that baking and cooking should be enjoyable and she teaches students to stress less and have more fun in the kitchen.
Find Out More »
Pie Baking Workshop
$75 per hour for 1-3 people
Intimidated by baking pies? In this workshop, we will learn an all-butter pie crust, talk about blind-baking and crimping the crust, and finish it with a seasonal filling. Ingredients are key to a good pie so we'll spend plenty of time discussing those too. By the end of the workshop, you'll have a freshly baked 10-inch pie to enjoy with your family.
The Basics of Baking Workshop
$75 per hour for 1-3 people
Want to learn how to bake at home? We'll go over the basic techniques and discuss what leads to the best baked goods.
Cakes and Cupcakes
$75 per hour for 1-3 people
Want to learn how to make the best cakes and cupcakes? We'll talk about cake baking secrets, make my all-time favorite buttercream frosting, and then I'll teach you a few decorating tricks and techniques.
Custom Menu
Pricing based on menu
Have a certain menu in mind? Want to learn a specific skill or technique? Interested in a certain cuisine? Contact me and we can discuss a custom menu.